Welcome to this weeks Kids in the Kitchen. This week we got around to making doughnuts, something I've wanted to do for a long time. We opted for the unhealthy option of frying our doughnuts, well, if it's good enough for the Great British Bake Off! Poor Martha, didn't she do well for such a young girl though? I'm thinking maybe Boo will be a young contestant if it's still going in ten years time.

Last week we were joined by Baked Potato Mummy and little potato as they showed us how to make
Lemon Meringue Cupcakes
.
Also joining us was The Beesley Buzz who made one of my favourites,
sushi
. In fact I had a trip out with ED the other day to Yo Sushi, she's a big fan of Takoyaki but octopus is not my thing!
I'd love for you to join us, so if you've been making anything at all with your kids in the kitchen please link up, old posts or new are very welcome and I'll add you to my
Pinterest Board
as well mentioning you on Twitter and here on Kids in the Kitchen next week.
Doughnuts:
We made two kinds, ring doughnuts and round doughnuts which we filled with chocolate.
Ingredients:
500g strong white flour
25g unsalted butter
7g fast action yeast
175 ml warm milk
85g caster sugar
1/2 tsp salt
2 large eggs
oil for deep frying
Method:


sift flour and salt into a bowl
rub in the butter
add yeast and sugar
make a well in the centre and stir in the eggs and milk
turn out onto a floured surface and kneed for 10 minutes.
Place in a lightly oiled bowl and cover with a clean tea towel, leave for a couple of hours until it has risen to double the size.
Knock the dough back and roll out.
cut out ring doughnuts and shape round doughnuts
fry in hot oil for about 1 minute each side, turning with a large slotted spoon until they are golden brown. Leave on kitchen paper to drain off excess oil.
We coated the ring doughnuts with sugar and filled the round doughnuts with a chocolate cream (made by melting 200g chocolate in 100g warmed cream)
The Little Man and Boo helped weigh and mix the ingredients and kneed the dough. Boo decided to become photographer for the day and took most of the photos in this collage.
I think maybe we did the hole in the middle of our ring doughnuts a little too big!
The Little Man enjoyed filling the round doughnuts with a syringe. The kids are not keen on jam so chocolate was the filling choice for these.
So now it's over to you, get in the kitchen with your kids and come and share what you've cooked, then share it with us here.
I'd also be mighty grateful if you included my badge in your post so others can see it and come along and join in. (although adding the badge is not compulsory to joining in)
I really didn't want to use this word this week. At this moment in time I'm feeling happy and positive, but the fact is it's Illness that has dominated my week.
It started on Sunday evening when Boo had a temperature. She didn't sleep well and said she couldn't swallow. A trip to the G.P. on Monday morning confirmed she had tonsilitis and for a couple of days she was really quite poorly. Then yesterday, Thursday she went back to school and is fine now.
On Thursday we had a call from Star's home teacher to say that she was poorly and wouldn't be able to come and teach her. Star didn't mind, she wasn't in a good mood having her sister go back to school when she didn't want her to.
Also on Thursday I had to take OH's dad to see his G.P. as he has been really ill lately too. Then on the way home I too felt ill and had to survive the rest of the day feeling sorry for myself.
Today, Friday it's off to the hospital for Star's CT Scan. It's been a long journey but today will tell us if everything has worked. We won't find out the results until Tuesday when we see her consultant, which is a shame because had her CT scan been earlier we could have seen him the same day.
We did get a bit nervous this week because Star's problems all started after a dose of tonsilitis, which is why we believe that she suffered Grizel's syndrome (torticollis brought on by throat infection) Her consultant has found this difficult to swallow (oh sorry, couldn't resist) but we have had support in our beliefs from other medical staff. In fact the last but one time she was admitted we had medical students come to her bed excited because it was so unusual, obviously someone along the line of medical staff had been talking about her.
If you want to know more about Star's medical condition I blog about it on www.zebrahooves.co.uk.
So, after a week of illness my hope is that today brings the end to at least one of our problems. Fingers crossed X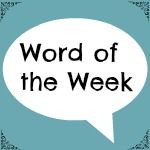 I've always believed Parent's Evening at school to be the opportunity to talk about how well (or not in some cases) your child has done. Then why do we have them just weeks after starting a new year, with a new teacher and new class? In fact, for the Little Man, it's his very first year at school. So there is not much to say about how well he's doing, or getting on with the other children.
However, if you look at it another way it does give you an opportunity to get to know the new teacher and tell them what they need to know about your child. So, they can't tell you much, but you can inform them.
First impressions of both Boo and Little Man were positive by their new teacher's. Boo's teacher said that Boo was kind, considerate, friendly and also very spiritual. She gets on well with the other children in the class and looks after those that are feeling shy or lonely. I was able to tell her teacher that Boo does have a problem with listening, it's not that she is being naughty but she can phase out from her surrounding and even though you think she can hear you, she actually can't, so it's easier if you make sure that you have her attention before thinking she is being naughty or ignorant. We've had her hearing tested and it's fine, so it's probably a neurological problem, a little bit of faulty wiring.
The Little Man's teacher said he was bright and bubbly and always on the go. I replied 'that's one way of putting it!'
I am increasingly being led to believe that the Little Man may have an attention deficit disorder. He cannot concentrate on anything for very long. It's a big difference from the girls who can play the same thing for ages. The Little Man flits from one thing to another and often forgets that he was having fun doing something else when he's moving on to something else. He cannot even watch a complete short tv animation, whereas the girls were watching movies at his age.
He is very confident and friendly and I'm sure he'll always have an entourage of buddies around him. He's kind and sharing but can get a little stressed if he doesn't get what he wants straight away.
All my children are very different from each other, it makes for a very interesting household.
I want to link up this post to Small Step Amazing Achievements, so I'm going to tell you about two little things that have made me proud of Boo and The Little Man this week.
Boo has been very poorly with tonsilitis and on Monday I took her to visit the GP. While sat in the surgery she began reading the posters on the wall. I was amazed at how well she can read now. Just over a year ago she was on an Individual Education Plan because she wasn't as good as her peers at reading. Now she can take really difficult words and break them up until she can understand them. Well done Boo!
The Little Man is just beginning his education but has the approach of Guerilla Learning. He constantly asks questions and wants everything explained in detail. He even knows how the washing machine works! We were at a 4th Birthday on Saturday and they had a bouncy castle. The Little Man was bouncing around when he decided to get off. He said to me 'there were five of us on the bouncy castle then two of us got off, so then there were three'
Clever Little Man!
Now pop on over and see everyone else Amazing Achievements!
Welcome to this week's Kids in the Kitchen where I share what cooking my kids have done and invite you to do the same with the linky at the end of the post. This week the Little Man helped me make Cheese Pasties and we'll show you how in a little while.
First I'd like to thank last weeks linkers The Beesley Buzz for sharing their Cheese and Onion Pasties (gone wrong) but still ended up looking tasty.
We were also joined by Autism Mumma and her Mad Minion Open Sandwiches, which are really clever. I've never made open sandwiches, maybe this is something I should do with my kids.
I'd love for you to join us, so if you've been making anything at all with your kids in the kitchen please link up, old posts or new are very welcome and I'll add you to my Pinterest Board as well mentioning you on Twitter and here on Kids in the Kitchen next week.
Cheese and Potato Pasties.
I would have liked to have made my own puff pastry and will try it with the kids one day soon, but this time we used ready made.
Ingredients:
to make 3 pasties (The kids had them for lunch)
250g ready made puff pastry
1 egg for brushing
50g chedder cheese, grated. (Star loves grating cheese for me)
three small potatoes, peeled, chopped and par boiled for 5 mins.
Method:
The Little Man rolled out the pastry to about 3cm thick.
We used a very large circle cutter to cut out six circles from the pastry
The Little Man put a little cheese and a few cubes of potato in the middle of 3 of the circles
Then he brushed the edges with the beaten egg
Then we put the other 3 circles on the top and sealed the edges by pressing down with a fork.
The little man brushed the pasties with some more egg and pushed the fork into the middle of each one.
We baked them in the oven at 190C/gas mark 5 for about 25 minutes or until golden brown.
I then put the left over cubes of potatoes into the deep fat fryer and we served the pasties with saute potatoes for lunch.
This made me giggle, I gave the Little Man an egg and a glass and asked him to break the egg in the glass. He took me a little too literally and the broken egg shell ended up in the glass while the egg was all over the counter!
So now it's over to you, get in the kitchen with your kids and come and share what you've cooked, then share it with us here.
I'd also be mighty grateful if you included my badge in your post so others can see it and come along and join in. (although adding the badge is not compulsory to joining in)
Every year we go to the local festival but this year it was a little different, mainly because it's not our local festival anymore because we moved house! It was lovely to go back though and we saw lots of old friends.
Last year the festival was a big washout, which was a big contrast to the year before which had been a lovely day.
This year we had nice weather which always helps, and there were loads of people there enjoying the day.
There are always the obligatory fair rides, I'm thinking it won't be long before my three will grow out of these (and my purse won't feel so empty)
The kids loved these Jeeps, you can hire them for kids parties too which sounds fun!
There is always a fire engine there and the kids love to take turns sitting in the driver seat
I love this photo of the Little Man through the fire engine window
A future career perhaps?
There is always a centre ring at the festival where they have all sorts of activities like a majorettes display, karate, zumba, belly dancing and singers. Here the kids are taking part in a dance routine with a rather cuddly looking Buzz Lightyear.
This year there was an animal tent where they let you hold all sorts of wonderful creatures like snakes and geckos. Star was particularly enamoured with this gecko and didn't want to put him down. A future pet idea maybe?
There were also lots of the usual stalls and the kids had fun on the tombola and hook a duck. My final photo is of the Little Man playing with a water pistol that he won. Note the very serious face as he aimed at me.
We will be looking forward to next years festival, lets hope it's sunny again.
Go and see what everyone else has been up to this week over on Country Kids at Coombe Mill Blog