Welcome to What's in the Box? My weekly linky for all things box related. If you have any blog posts or vlogs on subscription boxes or any box opening then please come and join in.
Each week I like to choose a theme but your linked up posts don't need to follow this theme.
This weeks theme is Beauty! There are loads of beauty boxes out there to choose from, so I'll probably visit this theme again at some point.
Birchbox – Promise 5 beauty products every month from new and much loved brands. The products are tailored to your beauty profile and you are given tips on how to use them. Earn Birchbox points by buying full priced products. You also get extra free gifts at times. Subscriptions come monthly, six monthly and yearly and a monthly box will cost you £12.95 including P&P
Nailbox – Love nail polish? Then Nailbox will be for you as they promise 5 products every month, usually 3 or 4 nail polishes and 1 or 2 nail tools or treatments. Subscriptions available monthly, 3 monthly, 6 monthly and 12 monthly. The monthly box costs £15 per month with free P&P.
Love Lula – Love Lula is a natural beauty shop and their beauty box offers the chance to try their products. You can subscribe for 1 month, 3 month or a year and subscription is £12.50 with free P&P
For the men there is Cornerstone Shaving – They send razors and skin care products to help you with a better shave. There delivery is adapted to how regular you shave, for example, if you shave every 5-7 days they will send you a new box every six weeks. You can choose the products in your box from pre shave scrub, razors, shaving gel and after shave balm. Prices cost from £5 for one product to £30 for all of them.
I've decided to set up this linky so that subscription box lovers can link up and find out what everyone else is getting.
It might give you some ideas of the best ones to sign up too!
In the future I hope to feature some of the best posts that have linked up, so please do join in. I'll also tweet your posts and share them on my Facebook page. I'll also comment on all submissions.
Now for the Rules, don't worry they are easy.
link up your subscription box post or video, it can be any kind of box
take a look and comment on a couple of other posts in the linky, it's only fair and you may find something exciting to subscribe to.
include my badge so that others may find the linky and join in.
There you have it, simple!
I'll put the linky up every Tuesday and you can add to it until he following Monday. Do tell your friends, this is a new linky and we'd love everyone to join in.
I really can't wait to see what you've had in your boxes!
Here's my badge, the copy code is underneath.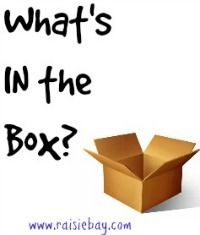 This week I'm thinking about kindness. It's such a wonderful thing, if you are kind to someone they feel good and you feel good, it's a win win situation.
Someone was really kind to me today and it made me feel good, so I decided to do something kind for others and I put a post on a Facebook group offering my help to anyone who needed it. Pretty soon I had a reply by e-mail and now I'm working on helping this lady promote her jewellery. I feel really good to be able to do something for her. It's good feelings all around.
Earlier this year, when I first came out of hospital I was looking for a wheelchair so I could get out of my house. The hospital couldn't provide one because I wasn't on their list of conditions. I tried the Red Cross but their deposit was more than I could afford, and twice as much as a second hand wheelchair on Ebay. So, just out of interest, and maybe a little desperation, I put a status on my personal Facebook page asking if anyone had a spare wheelchair they could loan me. I was surprised when someone said they could help. They put me in touch with someone else and they not only loaned their wheelchair to me but brought it to me as well. They were absolutely delighted that they could help me. Their kindness was well received as now I had my freedom back and I could leave the house. The joy I felt at being able to join my other half on the school run that afternoon was immense.
Kindness is always a good value to have in your life. Showing kindness is a real feel good thing. Receiving another persons kindness is wonderful. It creates ripples that spread afar, lots of paying it forward and feeling good. I vow to have much more kindness in my life, will you join me?